Popular animation 'Hello Carbot', 'Dino Mecard' theatrical versions comes out.
CCF(CHOIROCK CONTENTS FACTORY), content professional enterprise and Studioinvictus(Investment and Produce company) said on 15th,
"Hello Carbot / Dino Mecard movies comes out in summer and winter vacation." Both companies signed MOU of co-production and investment in December.


▲ Photo provided by CCF

The 'Hello Carbot' and the 'Dino Mecard' are composed of three theatrical versions.
A former chairman, Choi shin-kyu is the general director of this versions.
'Hello, Cretaceous Period(Temporary Title)', which will be released this summer, is the first theatrical version of the animated 'Hello Carbot'.
It is the story that the main character 'Chatan' meets Dino Carbot with space movement to the cretaceous period.

The second theatrical version of the new carbot is aiming for winter vacation this year.
Following the Carbot theatrical version, the Dino Mecard theatrical version will be the successor to the TV series.
The theatrical version will be produced in full 3D, unlike the TV series. In the theater, new dinosaurs that do not appear on TV also appear,
so you can watch the dino battle full of excitement. The opening is after the TV series 52 episodes.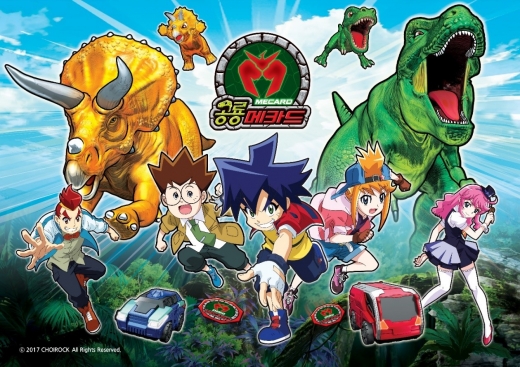 ▲ Photo provided by CCF

The Studioinvictus, co-producing and investing with CCF, is a subsidiary of a large-scale private-equity fund
dedicated to cultural content jointly operated by KDB and KBS Korean wave Investment Partners.
In addition, it is a company that makes Korean IP globalization its core business.
Kim kyung-won(Representive of Studioinvictus) said, "It is an honor to have produced the sequel to the popular series of Hello Carbot and Dino Mecard series on KBS.
I think Korean animation content is another Korean Wave following drama and K-pop."
And so, "We will show high quality children's contents that we produced together with CCF to the world markets such as China, Vietnam, Inida and Indonesia etc."
Source : MoneyS / Date Created : Jan.18th, 2018.